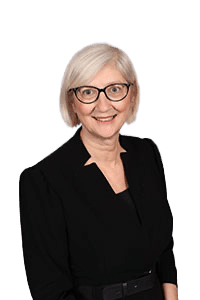 Fiona Morey
South Bank Academies (SBA) Trust is a group of Academies sponsored by London South Bank University (LSBU) and part of the LSBU Group. Established in January 2016, SBA currently has two academies: The University Academy of Engineering in Southwark and South Bank University Sixth Form (SBUSixth) in Lambeth.
SBA Trust aspires to be the leading provider of professional education for young people in South London. Through innovative learning and teaching at our excellent academies, we create pathways into higher education, apprenticeships, and employment.
Our Academies have a strong link to LSBU and are supported by world leading employers and institutions. The staff and students at our academies are automatically associate students and staff of LSBU and have access to the University's high technology laboratories, sporting facilities and library. University staff support our students through demonstrations, projects, workshops, and visits to high technology facilities. University students work at the Academies, as interns, through work experience and teacher training programs.
I am extremely proud to be part of such an exciting and growing Academy Trust. We continue to grow our community, provide more opportunities for our student and staff, and we are all excited for what the future looks like for our Academies.
Fiona Morey – Chief Executive Officer
We work with our industry and University sponsors to create a curriculum and enrichment program that makes our students stand out. Problem based learning is a key part of our learning and teaching strategy.
These projects are designed by employer partners and the University, for students working in teams to brainstorm, research and develop solutions while learning the core curriculum in a contextualised setting.
Participation in enrichment activities is strongly encouraged for all students, which includes participation in national and international competitions such as Fi in Schools, VEX robotics and Shall Eco-marathon.
Project based learning allows us to enhance learner engagement and to foster transferable skills such as research, self-organisation, teamwork, time management, communication and value for money; all skills that employers increasingly value in their employees.
The University and our Academies are jointly conduction research into how to achieve the best learning outcomes through project based learning and self-determined learning approaches to enhanced learning outcomes.
Thank you for taking the time to visit our website. Please contact us if you are a parent and would like to discuss opportunities for your child or an employer looking to collaborate with us. I would e delighted to meet with you to discuss the outstanding opportunities our academies offer in partnership with parents, LSBU and employers for your people.
Dan Cundy – Executive Principal
Dan Cundy