Amidst a backdrop of anticipation and excitement, South Bank University Sixth Form's (SBUSixth) remarkable students opened their A level and Level 3 results today, with some real accomplishments
Some examples of SBUSixth student success include
Taiwo Salami achieved a Distinction* in Engineering BTEC, an A in A-Level Maths and a B in A-Level Physics. Taiwo said, " The guidance and support I received at SBUSixth has opened doors to possibilities I had never considered before." Taiwo is set to embark on a degree apprenticeship at Skanska, a testament to the real-world application of her education at SBUSixth.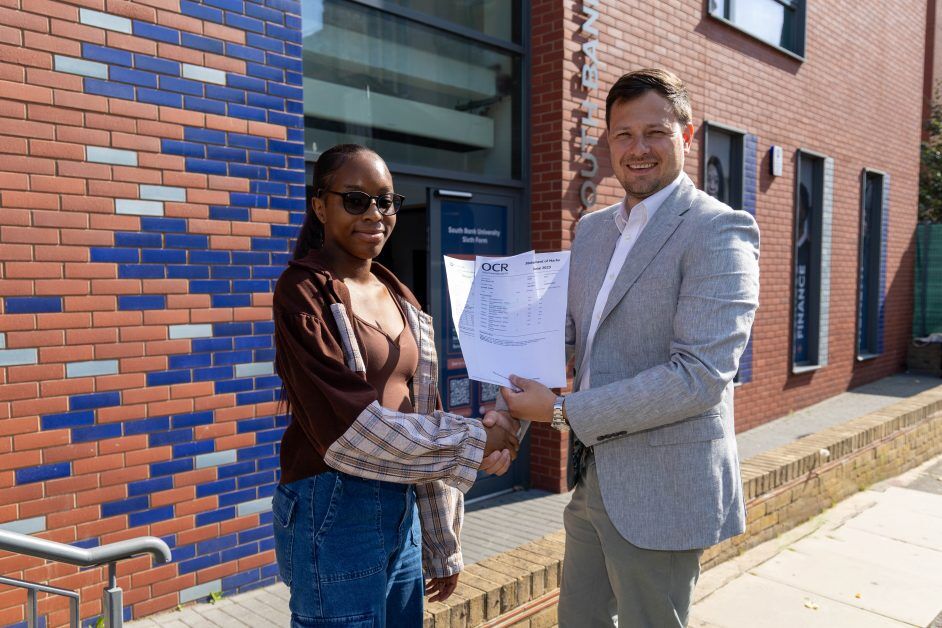 Otman Boumnina's hard work earned him a Double Distinction Star in level 3 BTEC Engineering, an A in A-Level Maths and an A in A-Level Physics. He is heading to Bath University, where he will pursue Aerospace Engineering with a one-year professional placement.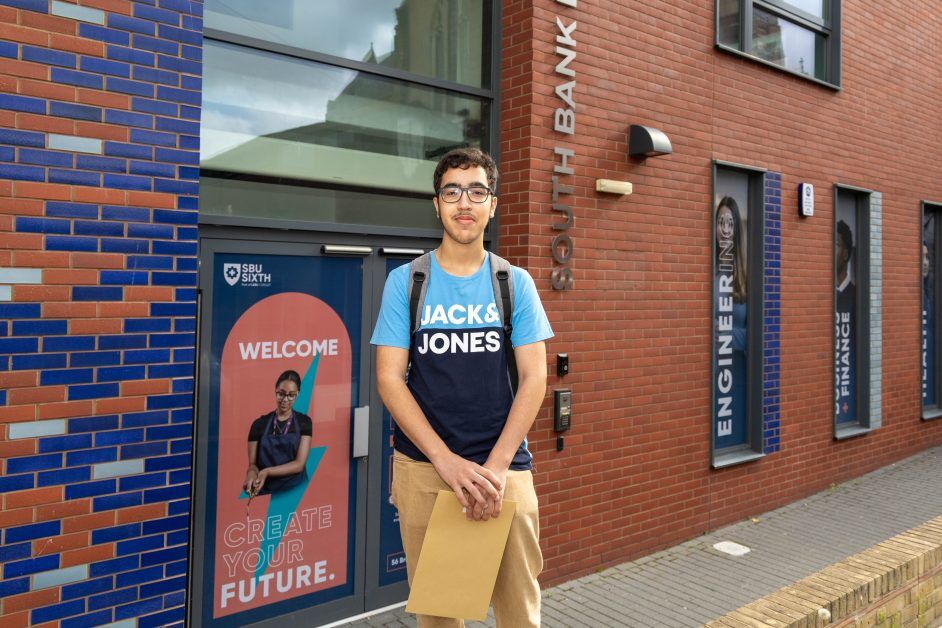 Charlize Stennett-Hall, driven by a passion for healthcare is progressing to the University of Northampton, where she will study Midwifery. Achieving the highest possible award of Triple Distinction Star in Health (Distinction*Distinction*Distinction*), Charlize embodies the empathy and dedication that SBUSixth fosters in our students.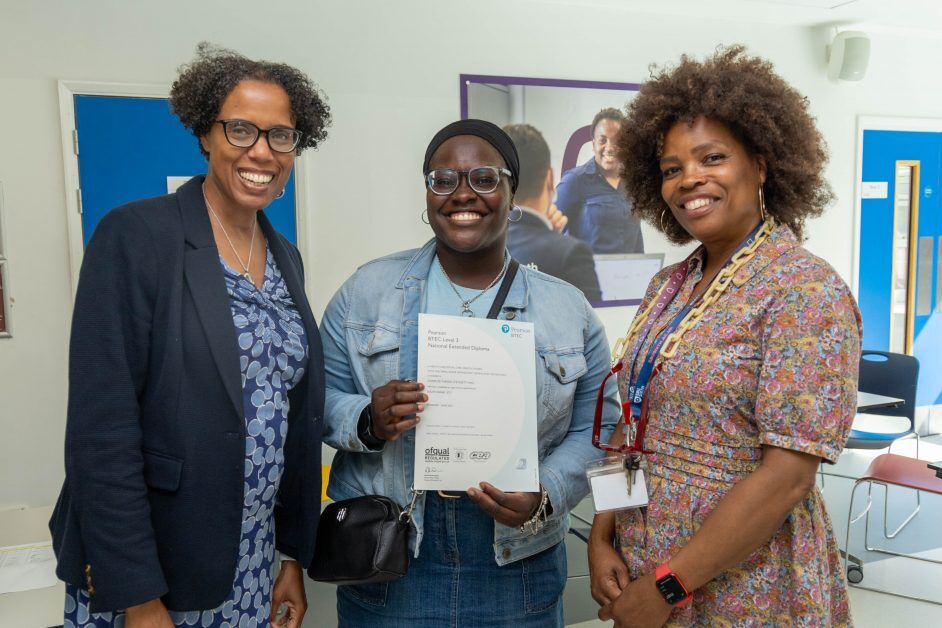 We are thrilled that our membership of the London South Bank University (LSBU) Group has offered a significant range of benefits to students. This innovative educational group has been an instrumental force in shaping the futures of our students, offering a range of opportunities that have enriched their academic and personal growth.
In addition to 10% of the SBUSixth students progressing to London South Bank University (LSBU), our other students are going to University of Greenwich, University of Portsmouth, University of Wolverhampton, TEDI-London (The Engineering & Design Institute), City University, University of London, University of Bath, University of Westminster, University of Northampton, Swansea University, St. Mary's University, Queen Mary University and Kingston University to name a few.
South Bank University Sixth Form Principal, David Bell, said, "At SBUSixth, we take immense pride in our students' achievements, which are a testament to their hard work and resilience, the dedication of our staff, and the support of families and friends."
The post South Bank University Sixth Form students Shine Bright on Results Day! appeared first on South Bank University Sixth Form.