On the vibrant Wednesday of November 15th, our enthusiastic Year 12D L3 students embarked on an exciting journey to BMB, one of the top advertising and marketing agencies in the nation. This trip wasn't just a regular outing; it was a day filled with learning, creativity, and real-world insights into the bustling world of advertising and marketing.
Unleashing Creativity and Talent
Our students dived headfirst into the dynamic realm of marketing with a challenging yet thrilling task – to develop a marketing pitch and presentation for GYMBOX. Guided by experienced creatives from BMB, our students showcased their innovative ideas and persuasive skills. The highlight of the day was witnessing Kelechi Uche's outstanding performance, which earned a well-deserved offer for paid work experience on the spot. This achievement is a testament to the talent and potential our students possess.
Opportunities Knocking
The day was more than just a competition; it was a door opening to future possibilities. BMB Agency expressed their eagerness to collaborate with SBUSixth for work experience placements, offering our students a chance to dive deeper into the industry and gain invaluable hands-on experience.
Your Future Awaits at SBUSixth
Are you ready to step into a world where your potential can truly shine? Join us at our final open evening of the year and discover what makes SBUSixth London's top tech-forward sixth form.
When? December 7, 5:30 PM
Where? SBUSixth, 56 Brixton Hill
Don't miss this opportunity to explore our cutting-edge programs in Engineering, Business, Finance, Health & Sciences, and more.
https://www.sbusixth.ac.uk/opendays/– Transform Your Future with SBUSixth!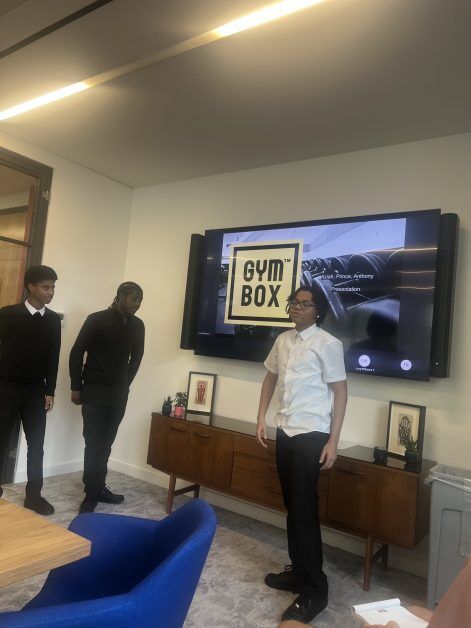 The post A Day to Remember: Year 12 Business L3's Exciting Visit to BMB appeared first on South Bank University Sixth Form.